Professional electrical, structural, civil & mechanical engineering.
Marijuana cultivation process thermal load calculations, latent and sensible
HVAC system analysis, design and complete mechanical prints
Electrical system analysis, security & data systems, load calculations and full prints
Floor plan with use and egress from architectural
Civil analysis, site work detail and full site plan
Structural analysis and full structural prints
Field engineering existing facilities using state of the art methods such as HVAC Hydronic TAB procedures and Thermography.
Energy efficiency analysis with facilitation of any possible local utility company rebates.Multiple LEED engineers on staff.
BIM (building information modeling), CAD (computer aided design) and/or standard hard copy prints with state certified professional engineering stamp.
Prints submitted to each proper jurisdiction having authority in your area; from plan review to build permits issued.
Cannabis specific process engineering; these services include: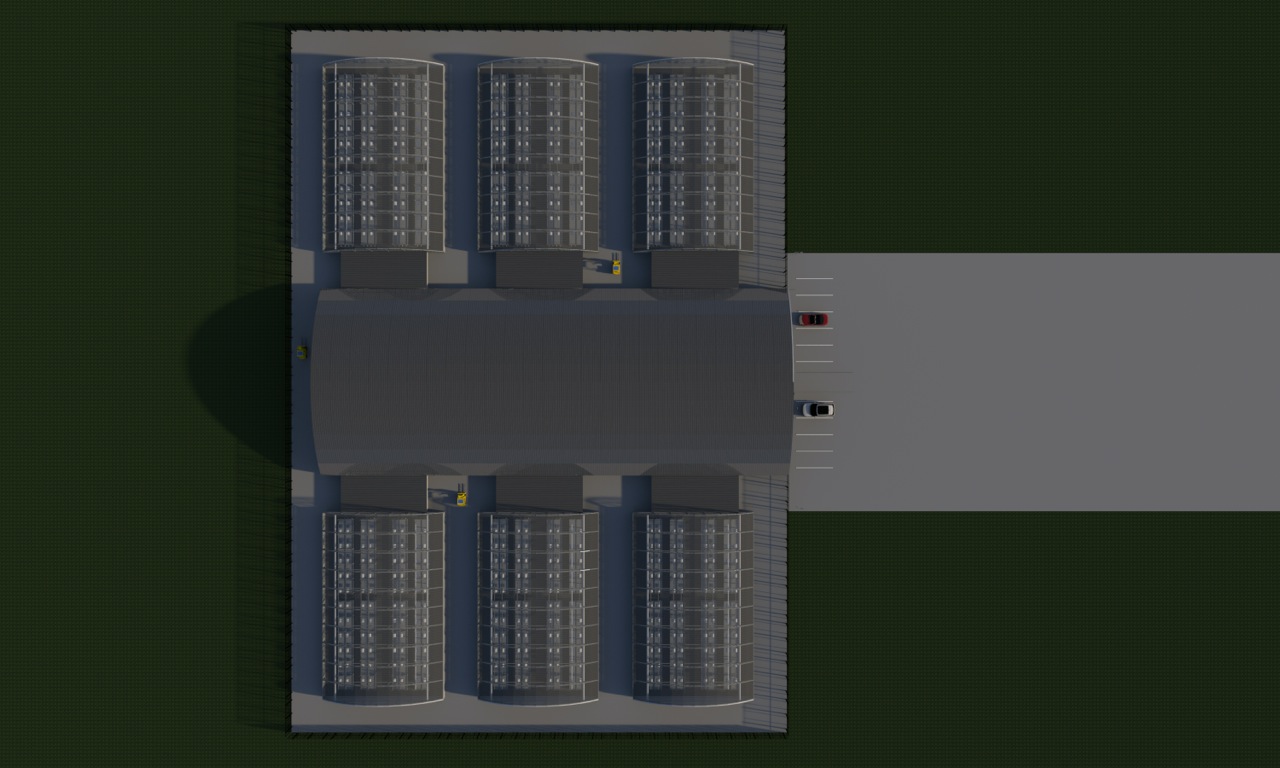 State required application materials: floor plan, unofficial site plan, water usage forms, electrical usage forms, security overlay, mechanical stamp, odor and acoustic engineering.
Calculating plant lifespan management with custom process equipment
Industry best practices including custom climate control, CO2 distribution, lighting canopy design, pest management, indoor/outdoor rolling benches, multi-tier systems, mobile multi- tier systems, high pressure cleaning systems, custom drying racks and automated irrigation systems
Life and safety systems including proprietary UL924 design
Security Systems compliant with measure 91 & I-502 or your local municipalities requirements
Industrial control system design using state of the art methods such as (DCS) Distributed Control Systems, (SCADA) Supervisory Control and Data Acquisition, smaller (PLC) Program Logic Controller based systems and (PAC) Process automation controller.
Experience with system design and engineering on over 100 cannabis projects
Opinion of cost sheets with takeoffs for each design version
Ability to partner with existing build teams for specific build consultation.
Mechanical, electrical and structuural engineering staff can acquire professional license in any state within 90 days
Full set-points for cannabis transpiration and perspiration rates generating accurate thermal load calculations
Access to an extensive list of cannabis investors for bundle equipment lease packages
Equipment Financing
At Hybrid tech we provide the design and the stamped construction documents you need for permitting, however many of our clients ask us about equipment financing packages. With our standard term lease to own package's we have bundled chiller plants, standard HVAC, de-humidification equipment, LED lights, water skids, high speed doors and more. Ask us about a financing bundle today for your project.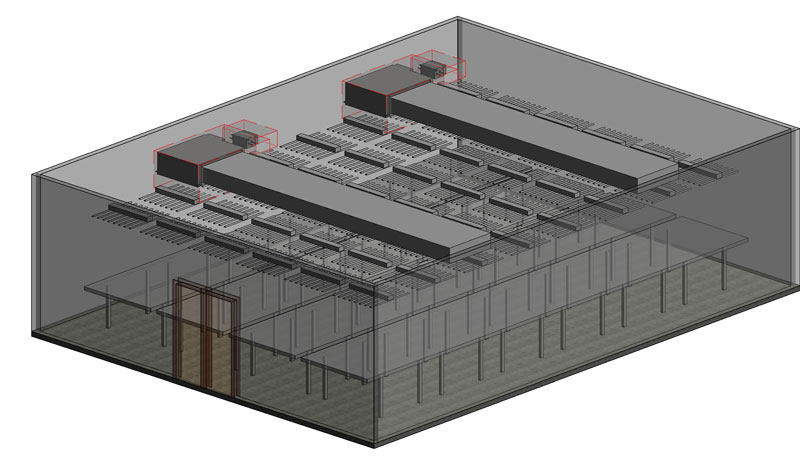 Operating Nationwide & Canada!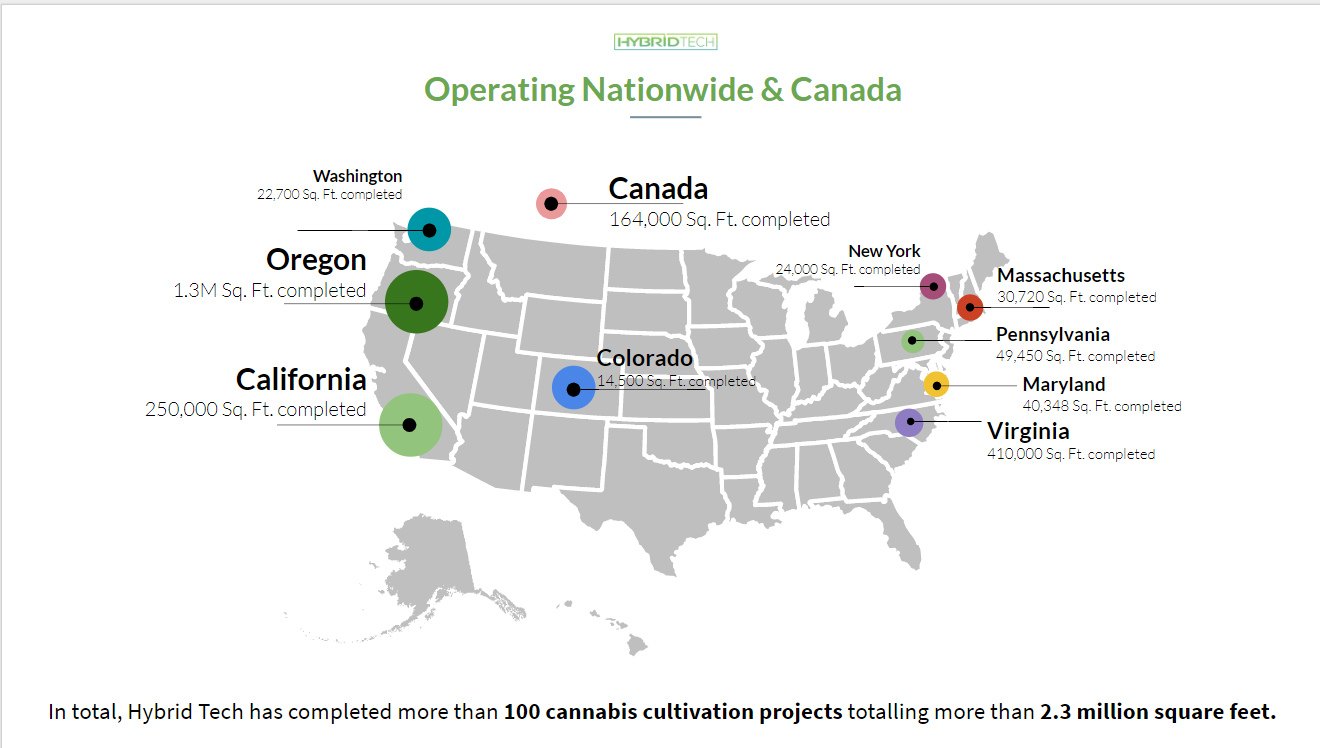 Working with Hybrid Tech
Our Experience
Hybrid Tech in 2016 has facilitated 19 measure 91 applications in Oregon, with more in engineering phase; our numbers of satisfied clients grow every day. We also provided engineering for the first I-502 Vancouver fire marshals permit for an extraction unit.
Hybrid tech has been designing and building cannabis facilities since 1996. Our experience includes twelve light facilities all the way up to a 60,000 sq. ft. MMRP industrial plant in Canada. Our focus is the cannabis sector with patent pending methods of cannabis facility engineering. Our engineers deliver proven facility data from the largest and most cutting edge cannabis facilities, the largest and most advanced semiconductor  facility in the world and the largest data center ever built.
Rebate Options
Hybrid Tech is a member of the WPUDA and a trade ally of the Energy Trust of Oregon. Rebates are available on your project covering up to 35% of total job cost. Simple A/C component replacement or lighting control installations can yield huge long term energy savings and rebates. Massive savings can be achieved with LED products and Chiller plants mated with cooling towers.
Contact Hybrid Tech
Whether you are looking for simple design services or full stamped architectural and engineering prints, we are here to help.
Get in Touch